Visit our free Integrated Iridology® Discussion Group below:
Integrated Iridology® has become accepted internationally as the new standard in Iridology education. Toni Miller is Australia's leading Iridology authority, teaching since 1984.
Written and produced by Toni Miller ND DHM MII CCII. Australia's foremost teacher & researcher.
Awarded IIPA Iridologist of the Year AND Iridology Instructor of the Year 2014
Integrated Iridology – a reliable asset in clinical practice.
Presented by Toni Miller ND DHM Int Irid voted IIPA Iridologist of the year 2014.
This class is an overview of why you should consider using Iridology with every client. Six modules will introduce you to what Toni considers aspects of primary importance when assessing health from the eye. Topics include
Historic overview
Crucial criteria
Pigmentation
The sclera
Constitutional colour
Constitutional structure and diathesis
This information comes from Toni's 35 years clinical practice. Take this opportunity to hear Toni's teaching style, developed over 30 years teaching of experience.
This brief overview will show you the breadth and width of Integrated Iridology. Students have 28 days in which to complete this module.
Certificate of attendance with 2 CPE points.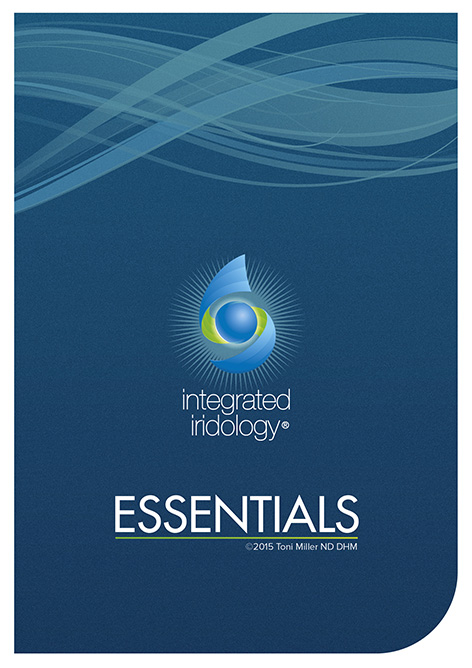 IRIDOLOGY ESSENTIALS
For beginners and post graduates.
Everything you need to know to effectively use the iris as a holistic screening tool! Course material is in line with modern, clinically relevant iris research and techniques. Our teaching method is refreshingly simple – even to the novice. The material is well beyond a fundamental outline, containing important revision of some Classical Iridology concepts. Many of our graduates say this course provided clarification, enlightenment, confidence and renewed enthusiasm for Iridology – in effect, finishing off their training. Most students feel confident to attempt an analysis by the end of the second day.
CONSTITUTIONAL IRIDOLOGY
The constitutional approach should be seen as the first step in understanding advanced Iris techniques. Toni has combined the philosophies of many European masters with nearly thirty years clinical experience to redefine and simplify Constitutional Classification. Your constitution identifies inherent dispositions and enables you to be the best you can be. The Integrated Iridology Constitutional model has been one of the biggest advances in modern Iridology. Learn how to accurately determine the exact Constitutional type according to three easy to learn principles. You will be able to implement this information into your clinic immediately.
Required reading 'The Integrated Iridology Textbook' by Toni Miller 2008 Chapter 5 (purchase separately) Price includes a reference manual (hard copy) and the Integrated Iridology Constitution chart. Lecturer: Toni Miller. ND DHM MII CCII